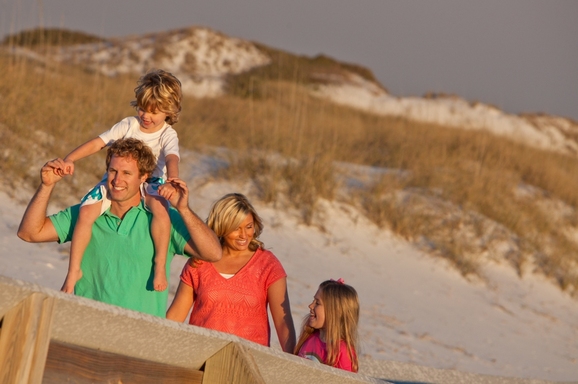 Newman Dailey in Destin FL | Vacation Beach House Rentals
A Family Vacation in Destin, FL might just be the world's most perfect Florida Beach Vacation. With miles of pristine white beaches to explore and enjoy, access to a number of world class Destin Golf Courses, bountiful Charter Boat Fishing in Destin, an abundance of Destin attractions, and extraordinary shopping just minutes away, why go anywhere else?
Newman-Dailey Resort Properties offers a wide array Destin Vacation Home Rentals centrally located to take advantage of all the fun things to do in Destin in a variety of sizes and price ranges. Choose from Destin Beach House Rentals, including Beachside Condos, Vacation Rental Homes, or a Destin Hotel to make your Destin Beach Vacation truly memorable.
Newman-Dailey Resort Properties can accommodate parties of any size, so whether you are planning an intimate romantic Destin Vacation getaway for two, or searching for the perfect venue for a wedding party of a hundred, Newman-Dailey Resort Properties has the perfect Destin Rental to meet your needs and budget.
Categories: Real Estate, Hotels and Lodging
Categories
Categories
Business Type: Property Management
Business Type: Rental
Licensed: Yes
---
Hotels and Lodging
Business Type: Resort
Business Type: Suites
Categories :
Real Estate, Hotels and Lodging